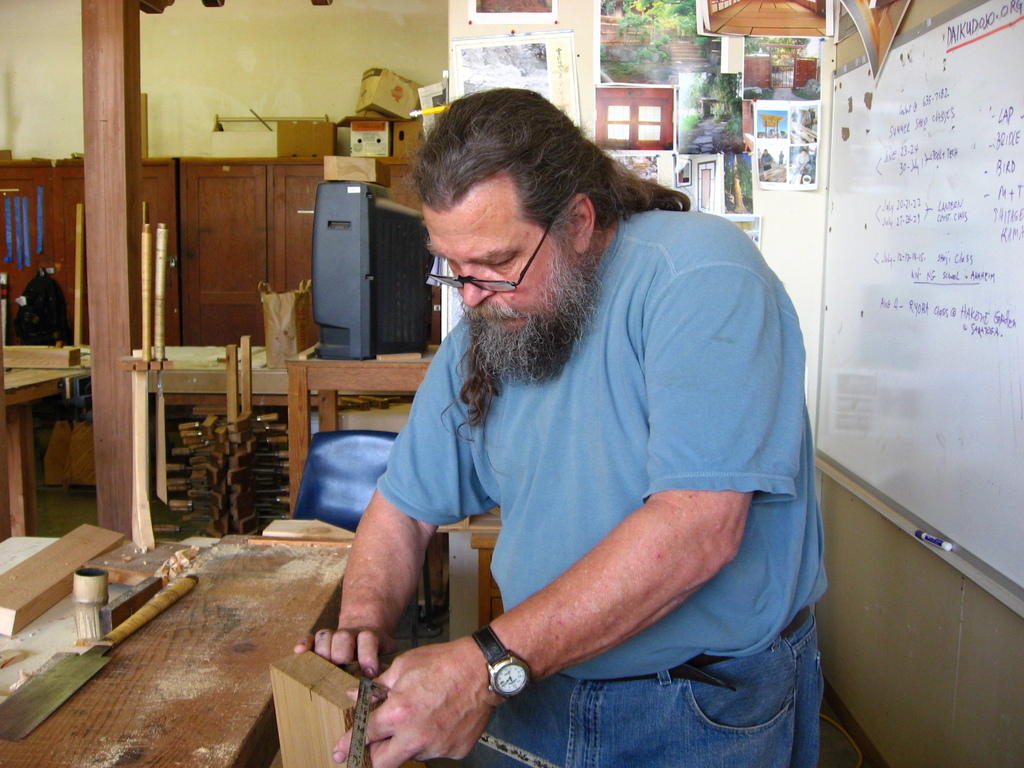 Thank you for stopping by California Daiku.
California Daiku is the home of Jay van Arsdale.
Jay apprenticed early on with his father and grandfather in his family's blacksmith shop in Kentucky. After graduating from Centre College, Danville, Ky., in 1970, he came to the Bay Area where he attended Mills College in Oakland, (MFA in Art, '72).
Jay was inspired to become involved with Japanese woodworking in the mid 1970's after seeing a demonstration by Japanese Daiku Makoto Imai, who he learned from for a number of years. Jay has worked and taught in the Bay Area since the early 80's. He has given demos/lectures and other presentations for many organizations, including the Japan Society, San Francisco Asian Art Museum, Exploratorium, Academy of Science, UC Berkeley, School of Architecture, and others. Jay is the author of Shoji, designing, building, and installing Japanese Screens. (Kodansha, '86), Introduction to Japanese woodworking, (video, '87), and contributing editor on The Complete Japanese Joinery, (Hartley & Marks, '90). He also has written numerous magazine articles and appeared on Japanese and U.S. TV.
Jay is a licensed building contractor who lives with his wife and daughter in a bamboo grove in Oakland. Jay currently teaches Traditional Japanese Hand Tools and Joinery at Laney College in Oakland and at the Arques Boat School in Sausalito.